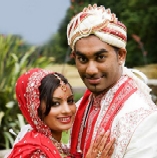 New User
Create Profile
Featured Profile
FAQ
Member
Forgot Password ?
Special Services
Premium Profiles
Television Ads
Newspaper Ads
Wedding Hall Booking
Franchisee
Franchisee List
Welcome to vivaaga.com,

The Indian's Largest Matrimonial Service


It's FREE to add your profile in our site and get free member id.

Free searching provide you find your dream partner.

Click here to view profile using member-id.


Click here to view the member's options and features of registered member.
Featured Profiles

108737
108565
108693
108054
108740
108558
108694
108606
Customer Meeting

Our consultant is available all districts of Tamil Nadu, with some fixed dates mentioned in the home page.

Get Bride/Groom's Bio-data, Horoscope with Photos in your city/town.

So you can collect the Bride's / Groom's Biodata's, Horoscopes With photos. And also you can register with our service directly.

For Consulting, Call : 98427-69446


Our Other Services / Links

Paid Services :
Numerology| Pronology| Vasthu
Other Links :
Raasi Palan | Baby Names



Ph: +91-0427-2412546,Cell - 98427-69446,97891-43500

info@vivaaga.com , support@vivaaga.com
Hurry up! 50% discount for membership renewal

Collect Horoscope at your Door-Step at

In Tamil Nadu

• Chennai
• Madurai
• Coimbatore
• Trichy
• Thanjore
• Erode
• Villupuram
• Vellore
• Dharmapuri

In Karnataka

• Bangalore

In Kerala

Click the place for full address